TEEZERS IS BACK & BETTER!!!
Intercontinental Distillers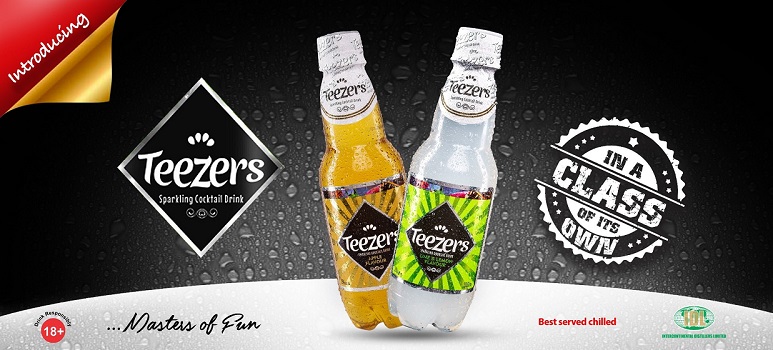 The MASTERS OF FUN is back! Teezers Sparkling Cocktail Drink was re-introduced during the 2019 sales / customer award conference held on Friday 19th of Oct, 2019.
It comes in the Apple Flavor and the Lime & Lemon Flavor, ready to please your sense of taste.