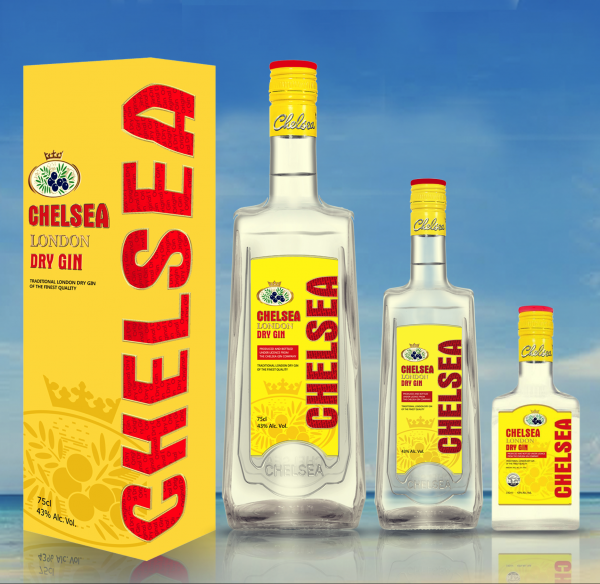 CHELSEA DRY GIN
Chelsea London Dry Gin is produced from the finest quality ingredients according to the traditional recipe. The clean, fresh taste of Chelsea London Dry Gin makes it delicious as an aperitif or in a cocktail. Chelsea has a premium, superior tasting brand playing in the top end segment of the Nigerian Gin market.
BRAND PRESENTATION
75cl x 12 glass bottles
37.5cl x 12 glass bottles
18cl x 30 glass bottles
10cl x 50 glass bottles
3cl x 12 packs x 25 sachets
BRAND CHARACTERS|PERSONALITY
Socially active, extroverted, confident, discerning.
SHARE PRODUCT
Related Products
SQUADRON BLENDED DARK RUM

Squadron is a full-bodied, well rounded "rummy" spirit delivering satisfaction from its peculiar oak-matured taste. The brand is especially suited for young, trendy and adventurous people who embrace adventure and personal conquests.

Squadron can be taken straight, on ice or in a variety of cocktail mixes.

The brand comes in 5 pack sizes 70cl, 37.5cl, 18cl, 10cl and 3cl.