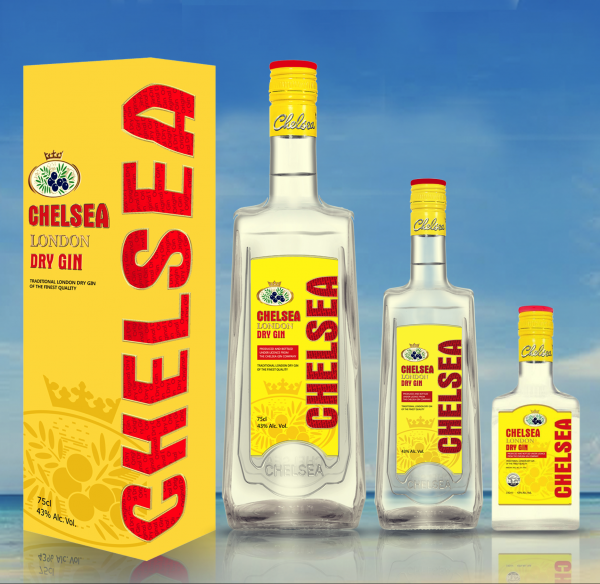 CHELSEA DRY GIN
Chelsea London Dry Gin is produced from the finest quality ingredients according to the traditional recipe. The clean, fresh taste of Chelsea London Dry Gin makes it delicious as an aperitif or in a cocktail. Chelsea has a premium, superior tasting brand playing in the top end segment of the Nigerian Gin market.
BRAND PRESENTATION
75cl x 12 glass bottles
37.5cl x 12 glass bottles
18cl x 30 glass bottles
10cl x 50 glass bottles
3cl x 12 packs x 25 sachets
BRAND CHARACTERS|PERSONALITY
Socially active, extroverted, confident, discerning.
SHARE PRODUCT
Related Products
CHAPEAU WINE

YOU KNOW A GOOD THING WHEN YOU SEE IT : Chapeau is a good wine. Made from natural grapes from Zidela Grapevine, the oldest grower of quality grapes in South Africa for over a century.
Its everything wholesome and refreshing for all wine lovers. Chapeau comes in Merlot, Rose and Cabernet Sauvignon. Whichever one you choose, what you'll get is natural goodness.