Intercontinental Distillers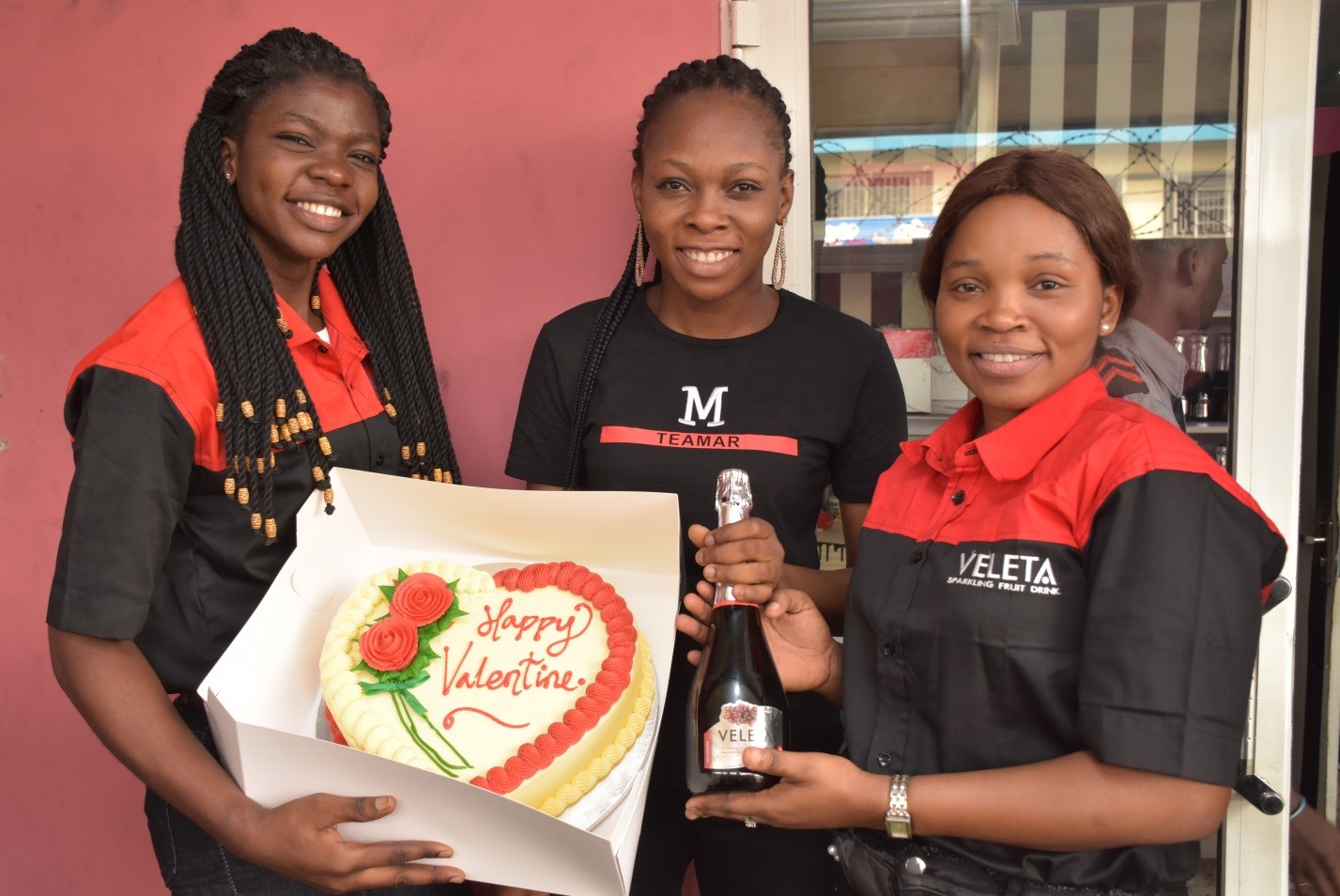 Valentine's Day is globally known as a day to celebrate love between lovers, friends, families and acquaintances. On the 14th February of every year, men and women buy and exchange gifts to celebrate loved ones and this year, as a fruit wine that helps Nigerians celebrate every moment, VELETA Sparkling Fruit Drink made Valentine's Day celebration even more colourful by partnering with "Wire my Cake" & "Gidi Cakes" in Lagos to celebrate love and happiness with customers.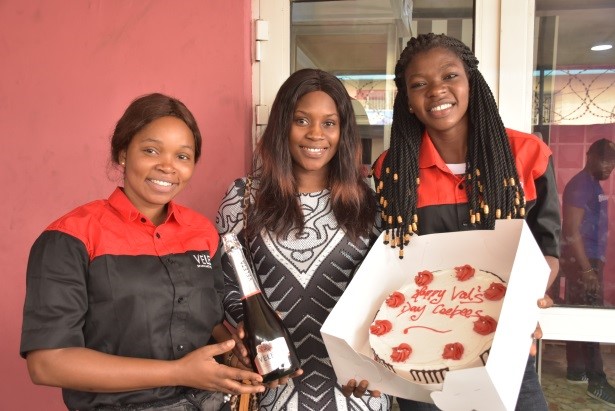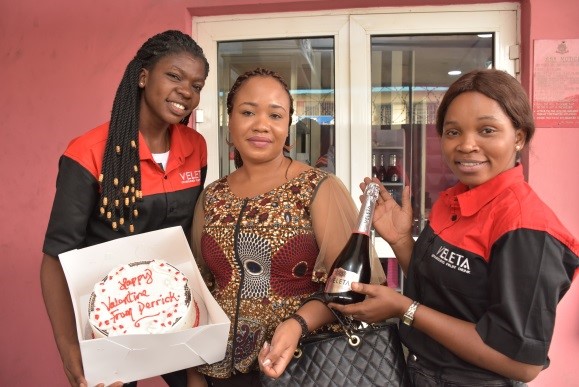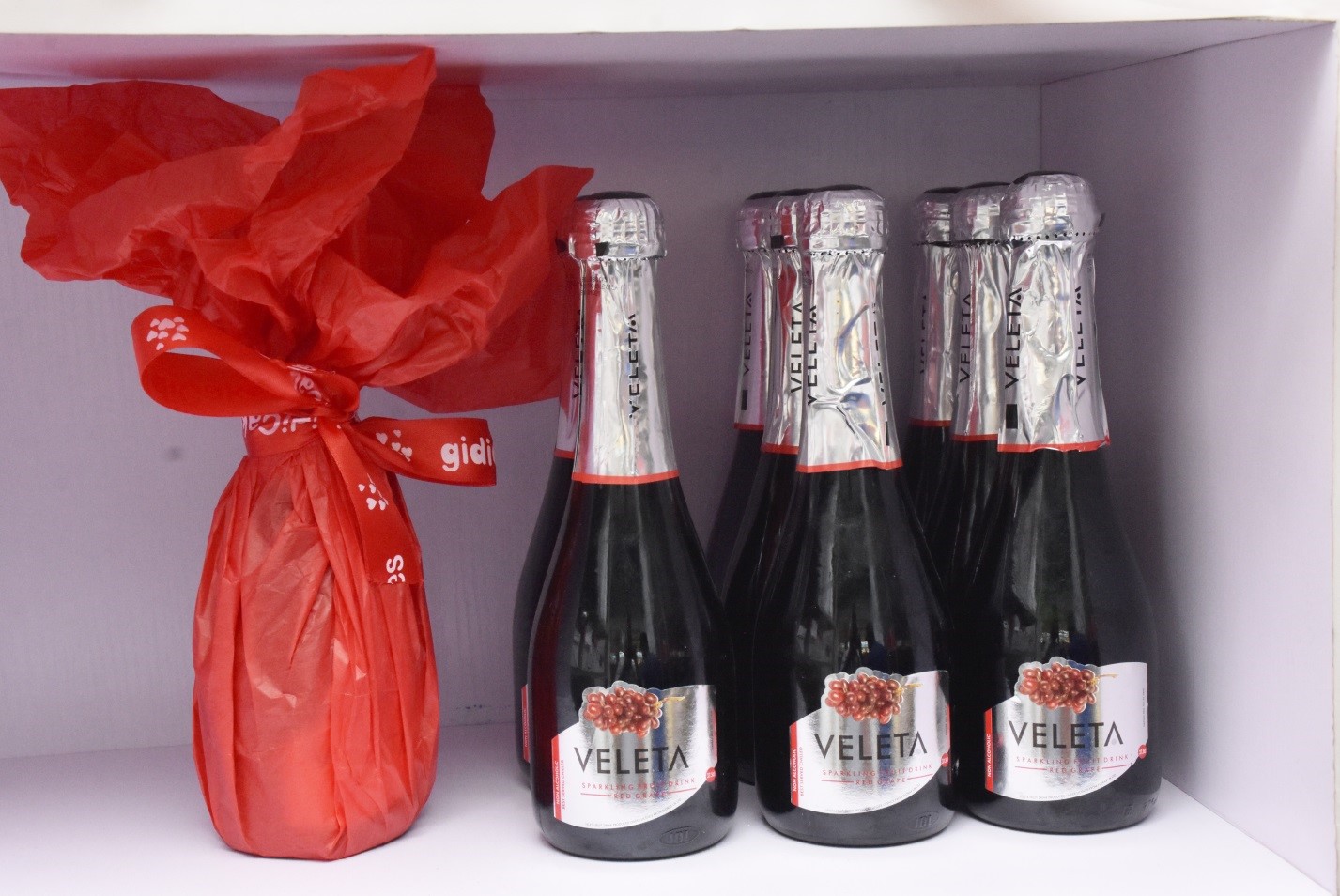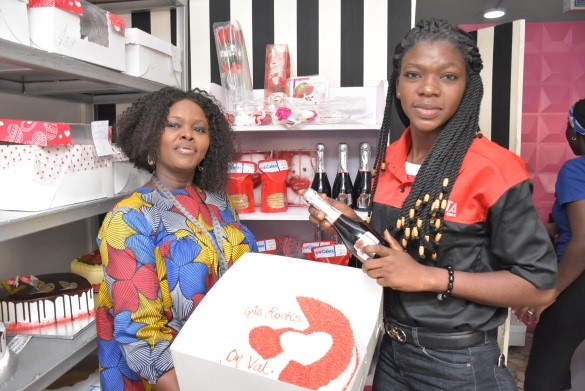 Every customer who made cake purchases on Valentine's Day, on the 14th of February, 2020, got free bottles of Veleta fruit drink to go alongside their cakes. This is in line with the brand's essence to celebrate every moment not just with words, but to show it, creating memorable moments for both young and old.
It was day filled with smiles and happiness as customers could not contain their joy, knowing that the free Veleta fruit drink will add an extra sparkle to their gifts.
In the words of a customer, "You guys have just made my day because I never expected an extra gift with this cake, but now my gift is perfect with a nice bottle of wine and my bae will even fall more in love with me".  Another customer who is a Veleta loyal could not stop saying "Wow" as she packages the bottle with other things she bought.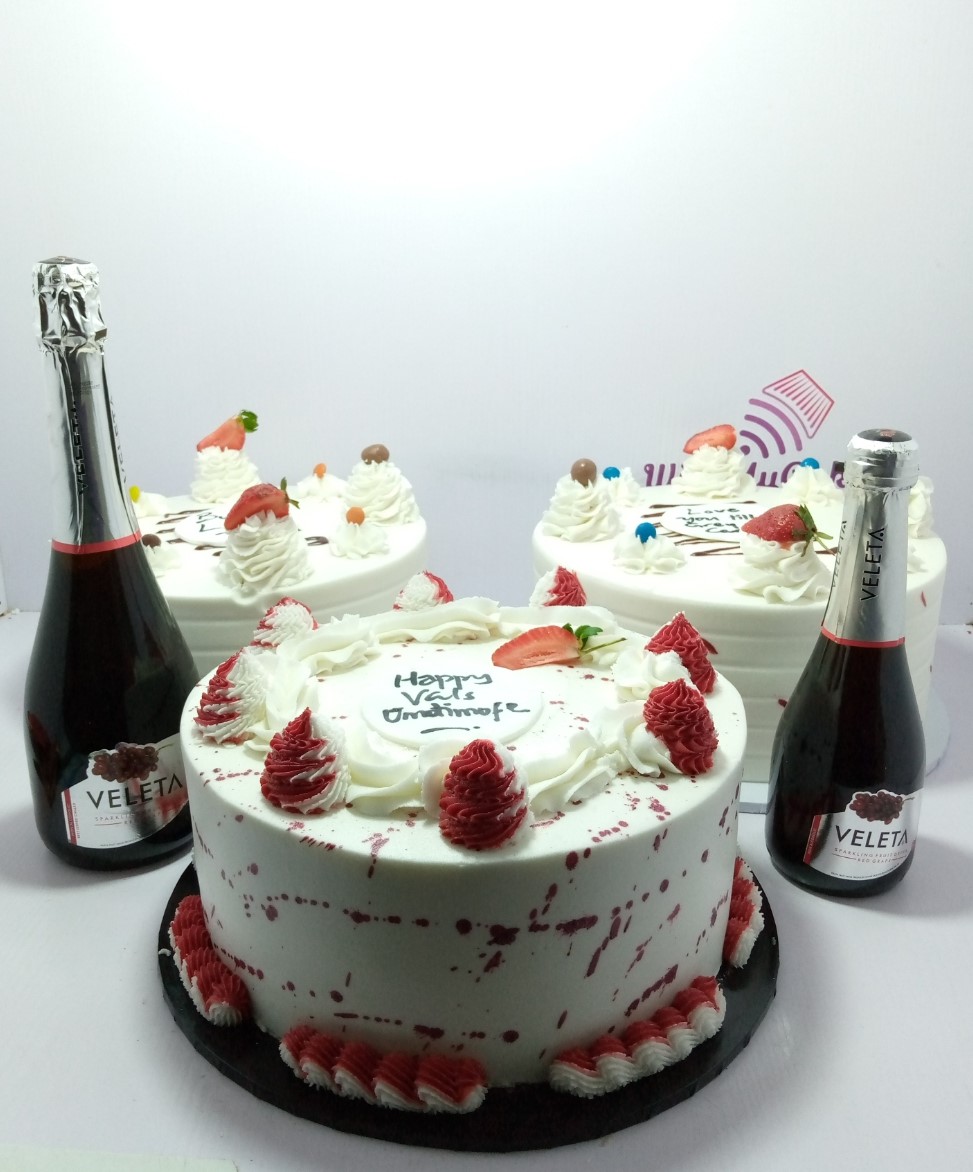 Beyond just another fruit drink, VELETA Sparkling Fruit Drink, a product of IDL (Intercontinental Distillers Limited), home to brands like Chelsea Dry Gin, Eagle Schnapps and Action Bitters amongst others, is a premium blend of handpicked grapes, which makes every occasion elegant and adds that extra sparkling flavor to any cocktail & mock tail mix.
Also available in 3 variants – Red Grape, White Grape and Peach Grape, the sparkling, rich & delicious taste makes it enjoyable, at every time and by everyone.
So, next time you are thinking of sending a gift or you want to celebrate a wedding, birthday, naming ceremony or anything at all, think of the premium drink that is synonymous with adding a sparkle to your celebration, Veleta Sparkling Fruit Drink.
Life is a celebration, Enjoy it, Every day!!