Intercontinental Distillers
From all stations of life; high, low, young and old, the Ijebu people came to pay homage to the King , the Awujale of Ijebuland, Oba Sikiru Adetona the paramount ruler. This is the essence of the Ojude Oba.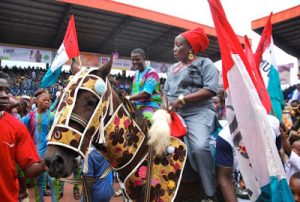 This age-long Festival, which has been celebrated for over 120yrs, has been a melting pot of culture, tradition, fashion and tourism. This year, the Ojude Oba was not any different. The Sons & Daughters of Ijebuland paid homage to their king through their Regberegbe (Age group).
The highlight was the majestic horse riding displays by the warrior families, which brought excitement into the arena.
Interestingly, the theme of Ojude Oba 2017 was Ojude Oba –A Rich heritage for Ijebu unity .The display of Unity was quite evident in the way the Regberegbes came together to honor the Awujale.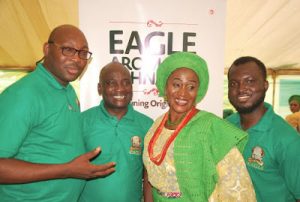 Despite the event falling on a Sunday, Christians &Muslims turned up at the Arena.  Corporate bodies extended their arms of friendship to their teeming
Customers. It was not uncommon to see people making friends and developing meaningful long lasting relationships. In this environment, strife and war can hardly thrive.
As the chairman of the Ojude Oba festival planning committee, Otunba W.O. Osunusi said," we are convinced the Ijebu Model is worth bequeathing to the Nation that is constantly in search of Peace and harmony".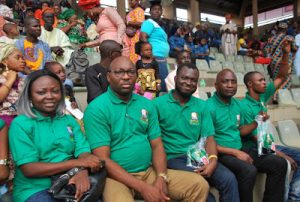 The Head of Marketing, Intercontinental Distillers Limited, Mobolaji Alalade said" Cultural Festivals unite us as a people.It reminds us who we are, where we are from and the values we hold dear. Eagle Schnapps as a Brand will continue to promote and help people appreciate our Culture".
More Photos: