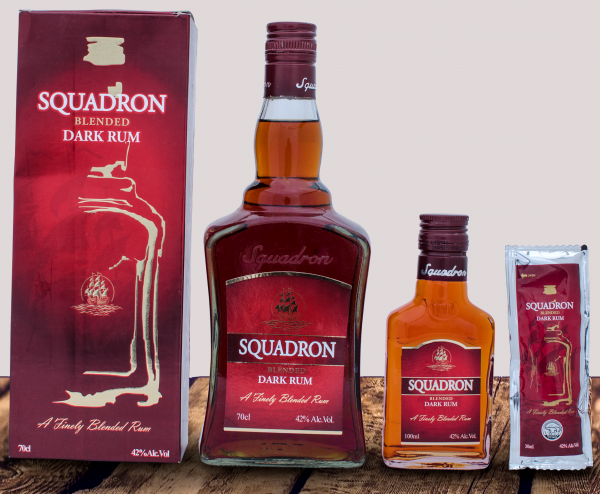 SQUADRON BLENDED DARK RUM
Squadron is a full-bodied, well rounded "rummy" spirit delivering satisfaction from its peculiar oak-matured taste. The brand is especially suited for young, trendy and adventurous people who embrace adventure and personal conquests.
Squadron can be taken straight, on ice or in a variety of cocktail mixes.
The brand comes in 5 pack sizes 70cl, 37.5cl, 18cl, 10cl and 3cl.
SHARE PRODUCT
Related Products
CHAPEAU WINE

YOU KNOW A GOOD THING WHEN YOU SEE IT : Chapeau is a good wine. Made from natural grapes from Zidela Grapevine, the oldest grower of quality grapes in South Africa for over a century.
Its everything wholesome and refreshing for all wine lovers. Chapeau comes in Merlot, Rose and Cabernet Sauvignon. Whichever one you choose, what you'll get is natural goodness.