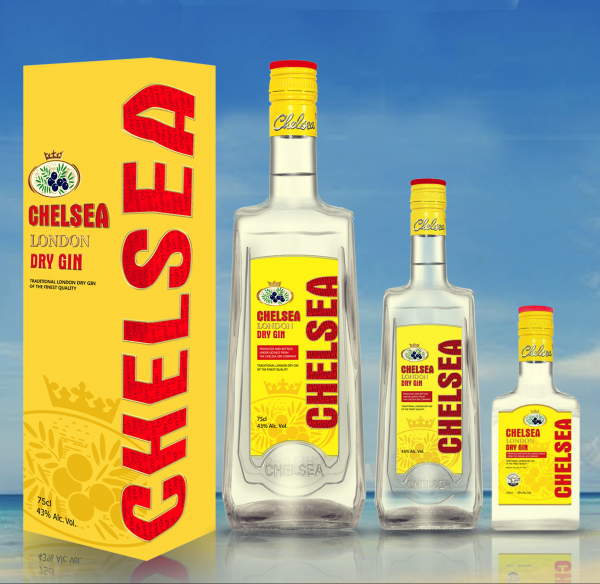 CHELSEA DRY GIN
Chelsea London Dry Gin is produced from the finest quality ingredients according to the traditional recipe. The clean, fresh taste of Chelsea London Dry Gin makes it delicious as an aperitif or in a cocktail. Chelsea has a premium, superior tasting brand playing in the top end segment of the Nigerian Gin market.
BRAND PRESENTATION
75cl x 12 glass bottles
37.5cl x 12 glass bottles
18cl x 30 glass bottles
10cl x 50 glass bottles
3cl x 12 packs x 25 sachets
BRAND CHARACTERS|PERSONALITY
Socially active, extroverted, confident, discerning.
SHARE PRODUCT
Related Products
ACTION BITTERS

Action Bitters is a wine coloured full-bodied spirit with a slight bitter-sweet and appetizing aroma. The brand is for the class of consumers who desire if for its quality restorative and aphrodisiac values. Basically targeted at the young, trendy and inspirational men and women whom want to be on top of their game while maintaining an Active lifestyle.

BRAND PRESENTATION

Bottle:75cl, 37.5cl, 180ml, 100ml

Sachet: 5ml

BRAND CHARACTER

Original, Strong, Invigorating, Energising & Revitalizing.