IDL HOSTS EVER GREEN NIGHT AT THE LAGOS COUNTRY CLUB
rsl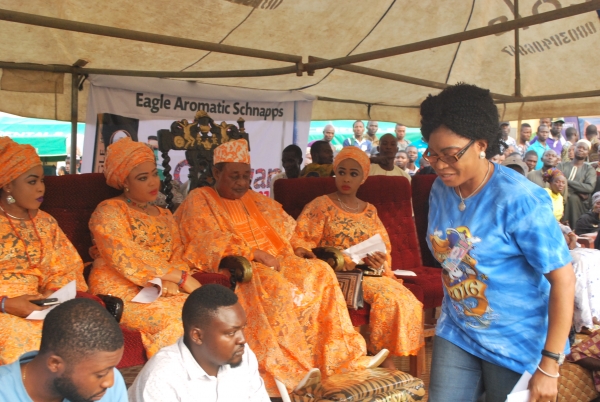 The spirit of the late martyr, Valentine came upon the Lagos Country Club Ikeja when Intercontinental Distillers Limited (IDL) spread their wings of generosity over the club at an event tagged, "Evergreen night with IDL".  The on-going partnership between the Club and Intercontinental Distillers Limited, makers of top choice quality drinks, was taken up a notch as the organization played host to members of the club, stirring up the place with old Nigerian hits.
The President of the Club, Mr Kayode Muniru Moradeyo expressed his gratitude at the progression of the partnership between the club and the organization, He said that the Club is a family and "members – only" club and the number of people that come in are closely knit.  Events like these further knits us together he added.
The Head of Sales IDL, Hope Gbagi said that the reason for sponsoring the event was to create a buoyant and robust atmosphere for unwinding and fun for the Club members.
According to the Chairman, Mr Moradeyo, the Club's Partnership with IDL has been going on for a long while and Intercontinental Distillers Limited has been a back support to many events at the Lagos Country Club such as The New year's party and New Member's Night.
With the bubbly ambience, great Brands like Action Bitters, Veleta Fruit Wine, Chapeau, a whole cow hanging at the Barbeque stand and a DJ, the mood was above ground level, and club members gyrated late into the night.