Eagles Schnapps thrills at the Awankere Festival (Okere Juju)
Intercontinental Distillers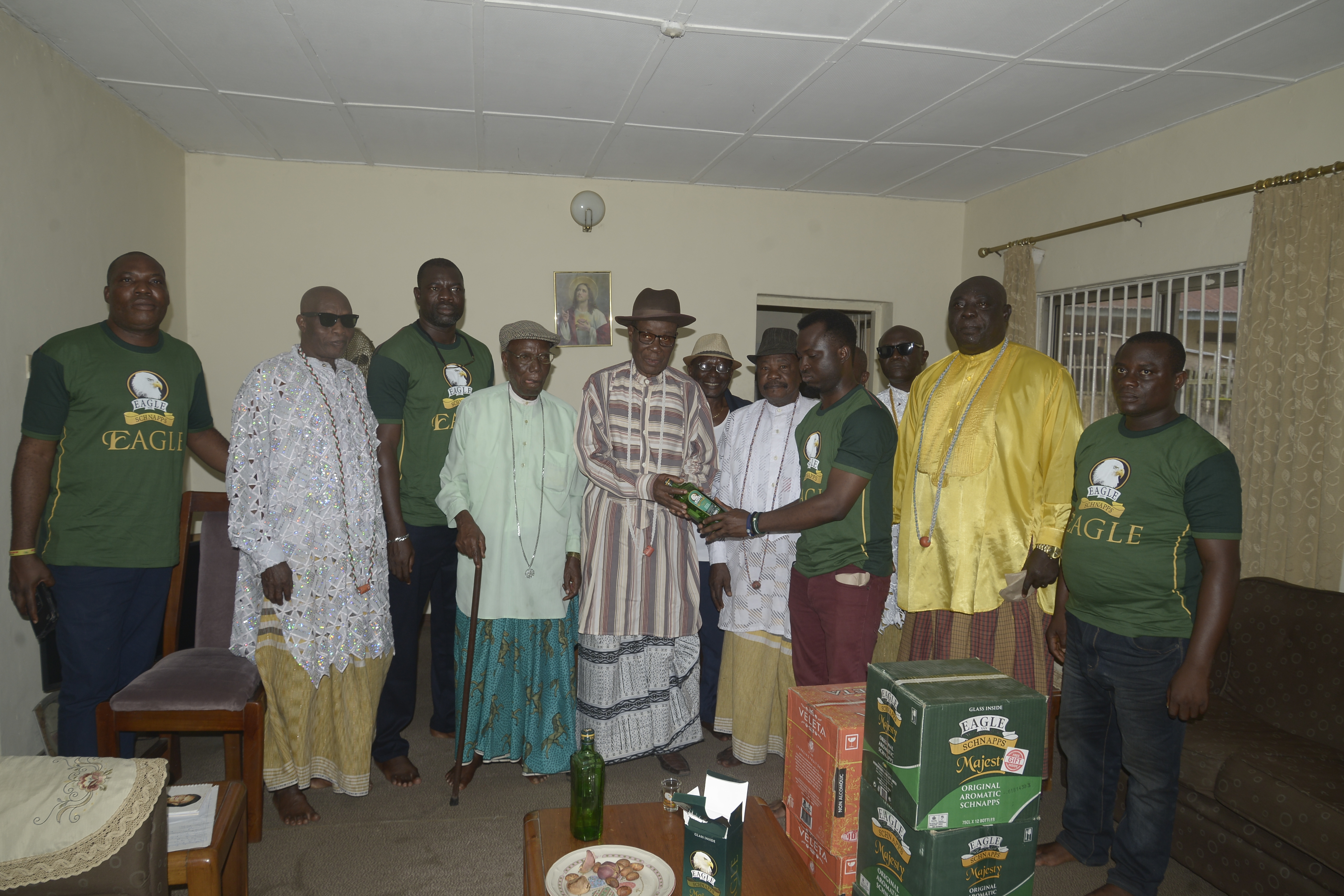 For the people, Okere in Warri, the Awankere festival is one of the most revered festivals .
Spanning a period of Five Hundred and Twenty One years, the Awankere has been celebrated yearly even during the period of the war, (1st world war, 2nd world war and Biafran war). It is a fertility festival which takes place during the peak of the raining season.
The 521st edition took place from July and terminated on the 18th of August 2018.
Eagle Schnapps, the authentic Schnapps for the promotion and culture, paid a courtesy visit to the Community Head, the Olare – Aja of Okere community, Ogieboro E. F.Esisi to felicitate with him and the Okere People. Libations were poured with Eagle Schnapps and prayers said for the peace & prosperity of the community.
The next stop for Eagle Schnapps was the Brand sponsored Draughts competition among the "Idimi" -quarters. This competition saw Mr. Samuel Ebule from the Odekporo quarter emerging the winner.
Also, to add to the festivities, Eagles Schnapps sponsored the Best Dressed Quarter Award with the winner Odekporo quarter, going away with a Trophy & Cash Sum.
The story of the Awankere festival will not be complete without the masquerades and the 2018 edition was not different as the Masquerades displayed the dances with whips called the Ukpatsan. This whip produces a gunshot like sound when the masquerades whip the floor with it.
The leader of the Masquerades Oshogwa Umale with other masquerades who are referred to as Children files out in a single line while at the end is Okwooye the Mother Masquerade. It is a sight to behold watching the masquerades rhythmic dance with no drums.
The festival combines the sacred (this in its numerous rituals) and the profane (and this in its lewd songs and orgiastic dances).